Too Much TV: Your TV Talking Points For Tuesday, April 21st, 2020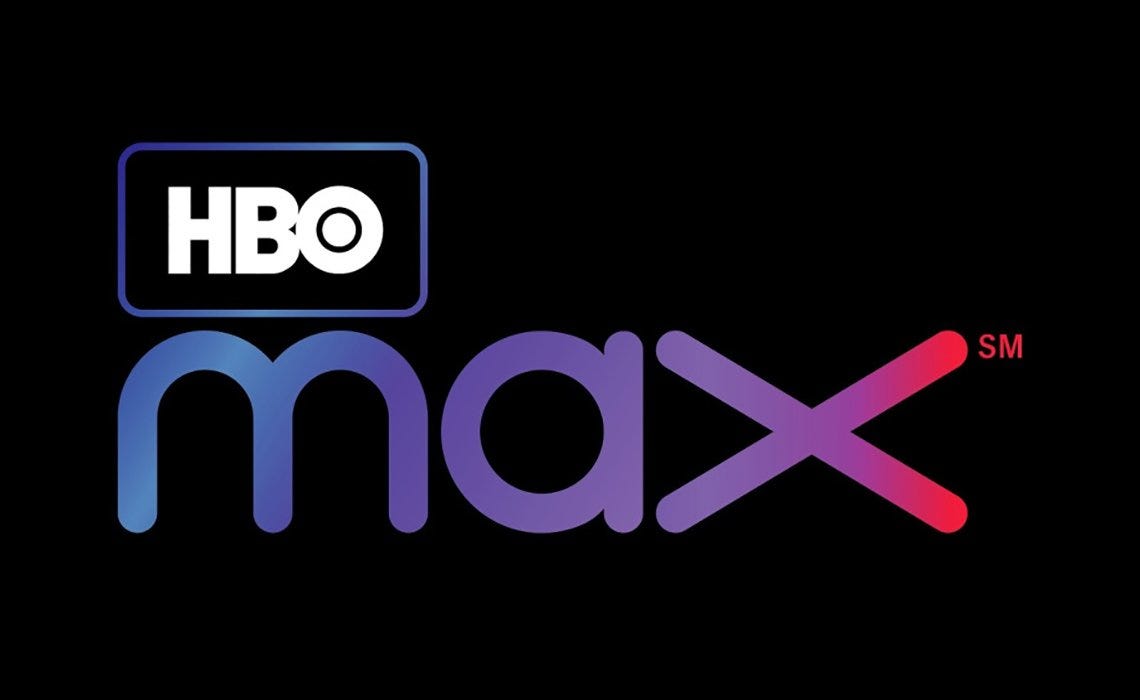 Here's everything you need to know about the world of television for Tuesday, April 21st, 2020. I'm writing this from the Twin Cities, where AllYourScreens HQ is powered by orange juice and ginseng.

HBO MAX TO LAUNCH MAY 27TH
WarnerMedia announced early Tuesday morning that its new streaming platform HBO Max will officially launch May 27th,  and has unveiled its slate of premium Max Originals that will be available to viewers on premiere day. 

At launch, HBO Max will have more than 10,000 hours of content, with new original shows that include the scripted comedy "Love Life," starring Anna Kendrick; Sundance 2020 Official Selection feature documentary "On the Record"; underground ballroom dance competition series "Legendary"; "Craftopia," hosted by YouTube sensation LaurDIY; the all-new "Looney Tunes Cartoons," from Warner Bros. Animation; and Sesame Workshop's "The Not Too Late Show with Elmo."

Upcoming original programs will include "The Flight Attendant," starring and executive produced by Kaley Cuoco, from Berlanti Productions and based on the novel by New York Times bestselling author Chris Bohjalian; the "Friends" unscripted cast reunion special; all-new original episodes of the critically acclaimed DC fan favorite "Doom Patrol;" the return of the critically beloved mystery comedy "Search Party" with a brand new season; the three-part documentary series "Expecting Amy," an unfiltered and intimate view into comedian Amy Schumer's life on tour creating a stand-up special during her difficult pregnancy; sci-fi series "Raised by Wolves" from director and executive producer Ridley Scott; the adult animated comedy "Close Enough," from J.G. Quintel (creator of Cartoon Network's Emmy-winning "Regular Show"), a look at the surreal life of a millennial family living with roommates; and "Adventure Time: Distant Lands- BMO," the first of four breakout specials resurrecting Cartoon Network's Emmy and Peabody award-winning franchise "Adventure Time."

We'll have more info on all the new shows posting throughout the day at AllYourScreens.com.

MISINFORMATION DURING A PANDEMIC
A new working paper from four people at the Becker Friedman Institute of Economics at the University of Chicago seems to show a correlation between COVID-19 infection rates and whether television viewers watched Sean Hannity or Tucker Carlson:

We study the effects of news coverage of the novel coronavirus by the two most widely-viewed cable news shows in the United States — Hannity and Tucker Carlson Tonight, both on Fox News — on viewers' behavior and downstream health outcomes. Carlson warned viewers about the threat posed by the coronavirus from early February, while Hannity originally dismissed the risks associated with the virus before gradually adjusting his position starting late February. We first validate these differences in content with independent coding of show transcripts.

In line with the differences in content, we present novel survey evidence that Hannity's viewers changed behavior in response to the virus later than other Fox News viewers, while Carlson's viewers changed behavior earlier. We then turn to the effects on the pandemic itself, examining health outcomes across counties. First, we document that greater viewership of Hannity relative to Tucker Carlson Tonight is strongly associated with a greater number of COVID-19 cases and deaths in the early stages of the pandemic. The relationship is stable across an expansive set of robustness tests. To better identify the effect of differential viewership of the two shows, we employ a novel instrumental variable strategy exploiting variation in when shows are broadcast in relation to local sunset times.

These estimates also show that greater exposure to Hannity relative to Tucker Carlson Tonight is associated with a greater number of county-level cases and deaths. Furthermore, the results suggest that in mid-March, after Hannity's shift in tone, the diverging trajectories on COVID-19 cases begin to revert. We provide additional evidence consistent with misinformation being an important mechanism driving the effects in the data. While our findings cannot yet speak to long-term effects, they indicate that provision of misinformation in the early stages of a pandemic can have important consequences for how a disease ultimately affects the population.

Read the entire working paper here. Whether or not this conclusion turns out to be valid in the long run, it's an interesting study and it seems at first glance to have some pretty solid science behind its conclusions.

GEORGE STEPHANOPOULOS TESTS POSITIVE FOR COVID-19
ABC News' chief anchor George Stephanopoulos says he has tested positive for COVID-19 antibodies and plans to donate plasma. He revealed the news Tuesday morning on "Good Morning America" and told viewers he had been tested after his wife - actress Ali Wentworth - tested positive for COVID-19. He said that while his wife had a prolonged fever and other symptoms, he has been "basically asymptomatic."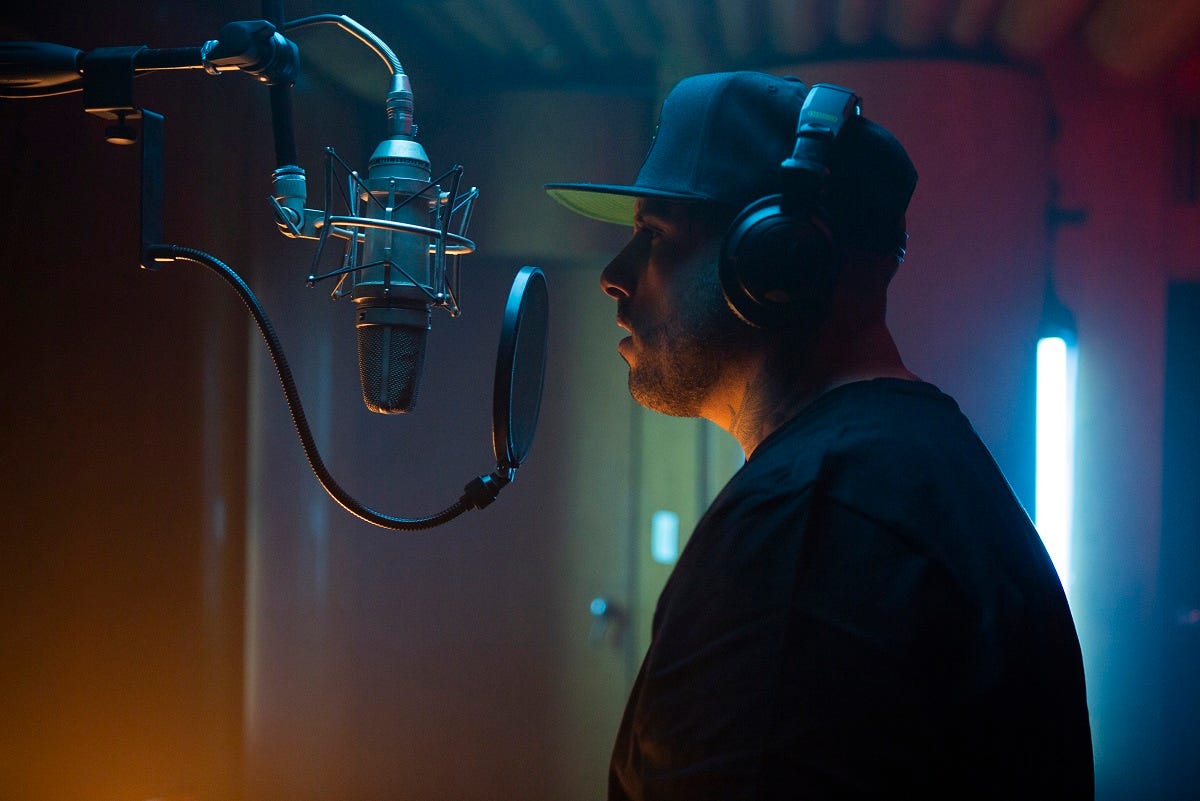 Here is a rundown of the shows premiering today....

1) Accused: Guilty Or Innocent? Series Premiere (A&E)
Imagine being accused of a crime, knowing you may spend years in prison.  "Accused: Guilty or Innocent?" is a compelling documentary series that follows the dramatic inside stories – as they unfold – of people facing trial for serious crimes they are alleged to have committed.  The series offers an intimate account of what happens when someone is formally charged with a crime and sent to trial – all solely from the perspective of the accused, their legal team and family members.  Each episode follows the accused person's journey through the planning of their legal defense, the trial and, ultimately, the verdict.  As evidence mounts and the trial approaches, these emotional stories provide a first-hand look at what it is like when your freedom is on the line.

2) Let's Go Crazy: The Grammy Salute To Prince (CBS)
The special features a lineup of all-star artists paying tribute to Prince's unprecedented influence on music, including Grammy Award-winning artists Beck, Common, Gary Clark Jr., Earth, Wind & Fire, Foo Fighters, H.E.R., Juanes, Alicia Keys, John Legend, Coldplay's Chris Martin, Mavis Staples, St. Vincent, Usher and Susanna Hoffs. Plus, several of Prince's most celebrated musical friends and collaborators, including Grammy Award-winning band the Revolution, past Grammy Award nominee Sheila E., and legendary funk band Morris Day and the Time take the stage for a historic joint performance.

3) Life Below Zero: Port Protection Season Finale (NatGeo)
In the unforgiving landscape of Port Protection, residents must perform critical safety measures and secure vital resources during the brutal winter. As members of the Volunteer Fire Department, Sam Carlson, Dave Squibb, and Stuart Andrews must carry out an emergency fire drill. Curly Leach teaches Mary Miller the art of trapping and Gary Muehlberger makes fundamental repairs to his fishing boat. Meanwhile, Matt Carlson and Kaylee Burk take their daughter on a scouting mission for key resources.

4) Middleditch & Schwartz Series Premiere (Netflix)
Thomas Middleditch and Ben Schwartz bring their two-person comedy show, Middleditch & Schwartz, to a global audience in a collection of three completely improvised Netflix comedy specials. Each performance is based entirely on a random audience suggestion.

5) Nicky Jam: El Ganador (Netflix)
This 13-episode bio-series tells the life story of award-winning Nicky Jam, a singer-songwriter, who has become a worldwide music phenomenon. From his humble and troubled start in Boston, to his downfall on the streets, to becoming the king of one of the most popular musical genres, this is not only the life of Nicky Jam, but the history of reggaeton itself. The reborn star has since received some of the most prestigious awards in the industry, sold out stadiums, earned the admiration of his colleagues and emerged as a leading exponent of urban music.

For a rundown of all the new episodes of television premiering tonight, click here.

TOO MUCH TV REALLY IS A THING
This newsletter is called "Too Much TV" because....well, it's hard to keep track of all the new television premiering every day. To help you prioritize your viewing, click here to see our list of more than 400 upcoming television premieres, movies and finales. You'll find listings from more than 70 networks, as well as streaming services and web shows.

I'll be back with another one tomorrow. If you have any feedback, send it along to Rick@AllYourScreens.com and follow me on Twitter @aysrick.