Too Much TV: Your TV Talking Points For Monday, October 19th, 2020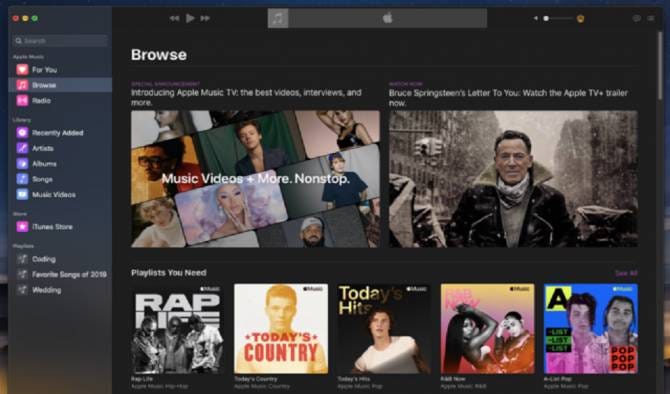 Here's everything you need to know about the world of television for Monday, October 19th, 2020. I'm writing this from the Twin Cities suburbs, where AllYourScreens HQ is powered by McDonald's coffee and a serious lack of sleep.

ITV LATEST MEDIA COMPANY TO UNDERGO RESTRUCTURING
The global pandemic has had a substantial impact on the media industry, most notably forcing large entertainment companies to accelerate consolidations and reorganizations of their business. The latest company to announce a reorganization is ITV, which has just announced plans to restructure its broadcast business into a new entertainment and new media division. ITV is a free-to-air British network and it is the oldest commercial broadcaster in the U.K.

Under the restructuring plan, the ITV channel itself will be part of the broadcasting part of the division, with an on-demand division that will include Hub, Hub+ and BritBox. Kevin Lygo is currently the Director of Television at ITV,  and will head up the broadcast arm of the division. Rufus Radcliffe (currently ITV's CMO) will head up the on-demand portion. ITV says the restructuring has already begun and will be completed by March, 2021. There is expected to be some number of jobs lost and ITV says it expects to reduce the amount of office space it leases for its main headquarters in London.

APPLE'S SOMEWHAT PERPLEXING NEW APPLE MUSIC TV
Apple has launched Apple Music TV, a free 24-hour curated livestream of popular music videos that sounds suspiciously similar to an early MTV channel. According to Variety, Apple Music TV will be available to U.S. residents only on the Apple Music app and the Apple TV app. It can be found at apple.co/AppleMusicTV and in the browse tab in the Apple Music and Apple TV app:

The service premiered Monday morning (Oct. 19) with a countdown of the top 100 all-time most-streamed songs in the U.S. on Apple Music. On Thursday (October 22), it will celebrate the upcoming release of Bruce Springsteen's "Letter to You" album with an "all day Bruce takeover" featuring music-video blocks of his most popular videos, an interview with Zane Lowe, anchor of Apple Music's radio station, and a special livestream fan event. It will also have two exclusive video premieres on Friday at 12 p.m. ET/9 a.m. PT, Joji's "777" and Saint Jhn's "Gorgeous"; the channel will premiere new videos every Friday at that time.

This is the type of idea that is only possible when you are a media company with tens of billions of dollars sitting in the bank. Based on what I've seen so far, Apple Music TV  isn't really an effort to recreate some sort of MTV experience or even cut into YouTube's domination in the music video discovery business. Instead, it's an incremental add-on to Apple Media library. It's not ambitious enough at this point to be a gamechanger or even enough to get Apple into the music video viewing business. It's just "a nice thing to have," a lackluster goal that is only possible when you don't have to care about turning a profit anytime soon.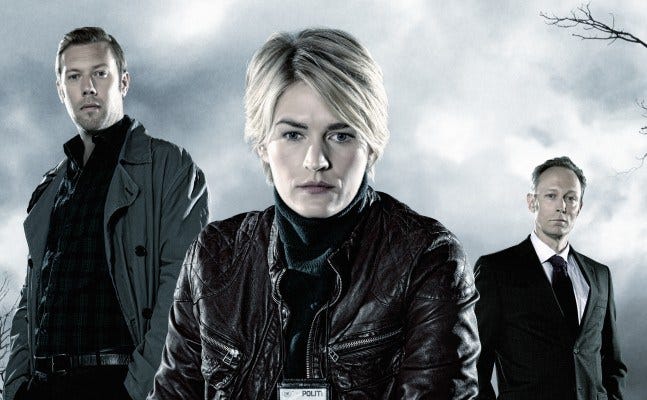 Here is a rundown of the new television programs premiering today:
1) Darkness: Those Who Kill Series Premiere (Acorn TV)
This chilling psychological thriller follows the gruesome trail of a kidnapping serial killer and the two investigators trying to find his most recent victims before it's too late. After the disappearances and deaths of numerous young women in the suburbs of Copenhagen, Investigator Jan Michelsen (Kenneth M. Christensen, Warrior) and Profiler Louise Bergstein (Natalie Madueño, Follow the Money) must come together and apply their own specialized skill sets to solve the grisly case and hopefully save lives.

2) Independent Lens: Feels Good Man (PBS)
This documentary recounts the harrowing journey of Pepe the Frog, the creation of artist Matt Furie, and his transformation from light-hearted comic book character to registered hate symbol during the course of the 2016 election cycle.

3) Street Outlaws: Fastest In America Season Premiere (Discovery)
Twelve of the fastest racing teams in America descend upon a secret concrete road in Wyoming, 5,118 feet above sea level for their chance to fight for the prestigious title of the Fastest Street Racer in America. With $300,000 on the line and 12 teams fighting to win, drivers will do anything to be the last team standing and have the opportunity to race the defending champions, JJ da Boss and his MSO TEAM

4) The Voice Season Premiere (NBC)
The four-time Emmy Award-winning musical competition series "The Voice" returns with the strongest vocalists from across the country invited to compete in the show's newest season. Rock icon and pop culture phenomenon Gwen Stefani reclaims her red chair alongside superstar coaches Kelly Clarkson, John Legend and Blake Shelton as they return for Season 19. Carson Daly returns as host.

5) Unsolved Mysteries Volume 2 Premiere (Netflix)
Suspicious deaths, missing children, encounters with spirits and other true-life tales unfold in a new collection of unsolved mysteries.

This newsletter is called "Too Much TV" because....well, it's hard to keep track of all the new television premiering everyday. To help you prioritize your viewing, click here to see our list of more than 400 upcoming television premieres, movies and finales. You'll find listings from more than 70 networks, as well as streaming services and web shows.

If you'd like to get this daily feature as an email, subscribe to our free daily "Too Much TV" newsletter here.

I'll be back with another one tomorrow. If you have any feedback, send it along to Rick@AllYourScreens.com and follow me on Twitter @aysrick.