Too Much TV: Your TV Talking Points For Monday, June 15th, 2020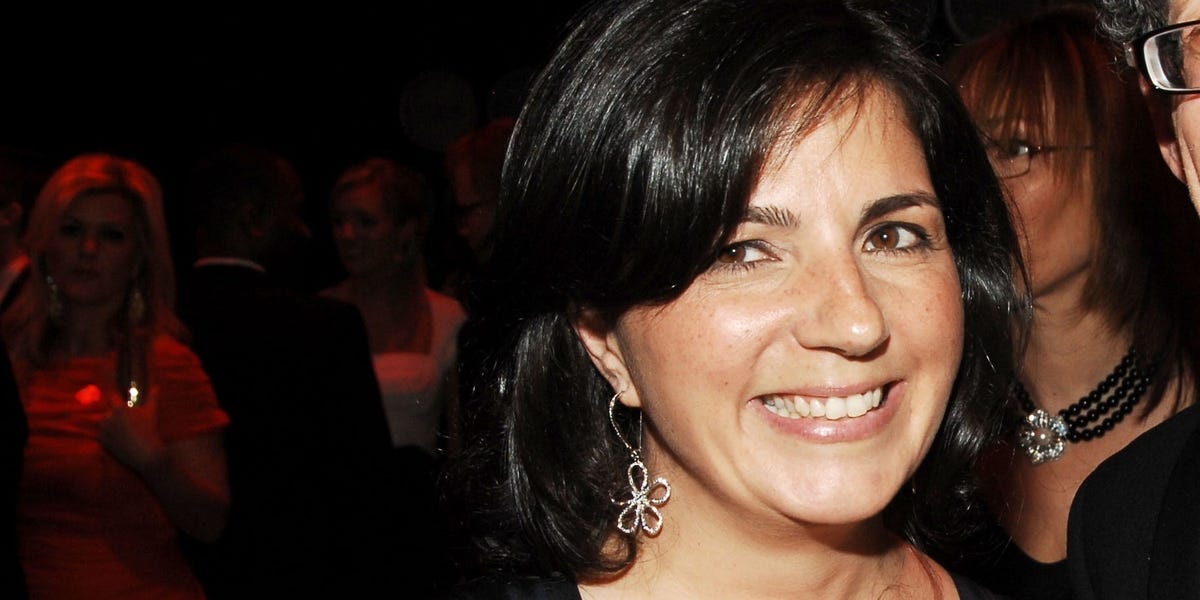 FALLOUT CONTINUES OVER ABC ALLEGATIONS
On Saturday, The HuffPost's Yashar Ali posted a long investigative piece that alleged ABC News head of talent Barbara Fedida had a long history of abusive remarks and racial comments. The memorable example which opened the piece involved long-time ABC anchor and reporter Robin Roberts:

Roberts, a Black woman who has co-anchored "Good Morning America" since 2005, wanted more money as part of a contract renewal, and Fedida felt that Roberts had gotten enough. Fedida then asked what more Roberts could want and said it wasn't as if the network was asking Roberts to "pick cotton," according to one source who was in the room and witnessed the exchange. Two other sources who were not present but were told about the incident soon afterward confirmed the account to HuffPost.

Fedida has been put on administrative leave while the network investigates the allegations and additional reporting continued to come out over the weekend and this morning. Monday's "Good Morning America" contained a short segment outlining the allegations. They referred to what Fedida said about Robin Roberts as "racially charged" and ended the segment with "We express our respect & affection for our friend and our colleague Robin Roberts."

And Peter Rice, The Chairman of Walt Disney Television and the co-chairman of Disney Media Networks (the parent company of ABC and ABC News), sent this email to ABC news employees this morning:

TURNER SPORTS, MLB CLOSE TO NEW DEAL
Major LeaguelBaseball is close to an agreement to renew its rights deal with Turner Sports at around a 40% average annual increase:

The two sides have agreed to the broad terms of an extension, though nothing has been signed formally. The deal will see Turner pay an average of around $470 million per year through 2028 — a deal that syncs with an extension Fox Sports signed in November 2018. Turner now pays an average of $325 million a year under an eight-year deal that expires after the 2021 season.

Turner's 40% increase is in line with MLB expectations, especially considering that Fox agreed to a similar increase just 20 months earlier.
WHEN HR TRIES TO TALK TEEN
There are few things more cringeworthy than when a big media company tries to speak to teens in a voice that sounds like a 50-yr-old trying to hang with high schoolers. This ad from WarnerMedia is looking for someone to work on TikTok videos for the company and wow, is it painful to read:


WILL NEW GUIDELINES FOR REOPENING HOLLYWOOD SETS HASTEN CHANGES IN SHOWRUNNER ROLE?
On Friday, a group of Hollywood Unions released a 36-page report that laid out a series of detailed guidelines and protocols which should be put in place now that productions in Los Angeles County will be allowed to reopen. The report builds on a White Paper that was issued June 1st by the Industry-Wide Labor-Management Safety Committee Task Force, which included representatives from the DGA, SAG-AFTRA, IATSE and the Teamsters.

On Sunday, I wrote about how one specific recommendation in the report is causing a great deal of angst for writers. The protocol suggests that the director on a TV series should have final say on who has access to the set or to remote feeds of the production. That move seems to shut out showrunners and their traditional role on television productions.


Here is a rundown of the very sparse number of new shows premiering today....

1) America In Black And Blue 2020 (PBS)
Hosted by Emmy-and Peabody Award-winning journalist Alison Stewart, this hour-long report features new interviews with author and cultural critic Roxane Gay; long-time Minnesota police reform advocate and lawyer Nekima Levy Armstrong, a former candidate for mayor and former head of the Minneapolis NAACP; and Rep. Val Demings (D-Florida), former Chief of the Orlando Police Department. PBS NewsHour Weekend Anchor Hari Sreenivasan explores whether tech-based law enforcement methods, including facial recognition and so-called "predictive policing," run the same risks of racism that ordinary methods do, while correspondent Christopher Booker reports on barriers to police reform. NJTV News correspondent Michael Hill provides an update from the 2016 special on Newark, New Jersey's ongoing policing problems and trouble implementing the city's first civilian complaint review board.

2) Hidden Season Two Premiere (Acorn TV)
From the creators of Hinterland, this suspenseful BBC Welsh psychological thriller returns for a sequel nine months after the events in series 1. Another brutal and senseless murder leads DCI Cadi John (Siân Reese-Williams, Emmerdale) and DS Owen Vaughan (Siôn Alun Davies, Hinterland) back into the shadows of the slate-strewn mountains of Blaenau Ffestiniog in north Wales to unlock more dark secrets. As with the first series, the complex investigation draws them into the lives of a group of mysterious characters and into a world of lies, revenge, cruelty and neglect. Along with following the very complicated, thrilling police work, the series delves deeper into the detectives' personal lives during huge life events: the death of Cadi's father and the birth of Owen's daughter.

3) Recorder: The Marion Stokes Project (PBS)
Marion Stokes secretly recorded American television 24 hours a day for 30 years, from 1975 until her death in 2012. Long before the era of "fake news," the Philadelphia-based Communist and radical activist believed that a comprehensive archive of the media would one day be invaluable, protecting the truth by archiving everything that was said and shown on television. Her visionary and maddening project nearly tore her family apart, and her son reflects back on his fractured, fascinating relationship with his complicated and fabulously wealthy mother. Now her 70,000 VHS tapes are being digitized for future generations, giving us all an eye-opening glimpse into how television shaped, and continues to shape, our world.

For a rundown of all the new episodes of television premiering tonight, click here.

TOO MUCH TV REALLY IS A THING
This newsletter is called "Too Much TV" because....well, it's hard to keep track of all the new television premiering everyday. To help you prioritize your viewing, click here to see our list of more than 400 upcoming television premieres, movies and finales. You'll find listings from more than 70 networks, as well as streaming services and web shows.

I'll be back with another one tomorrow. If you have any feedback, send it along to Rick@AllYourScreens.com and follow me on Twitter @aysrick.