Discover more from Too Much TV Newsletter
Your Daily TV Talking Points. A free daily rundown of all the television and streaming news you need to know today.
Too Much TV: Your TV Talking Points For Friday, October 30th, 2020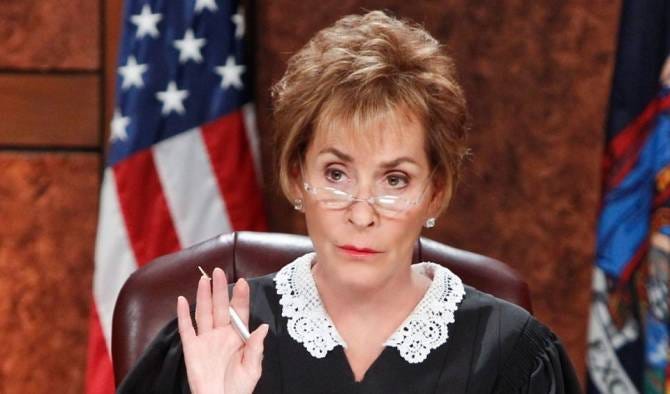 Here's everything you need to know about the world of television for Friday, October 30th 2020. I'm writing this from the Twin Cities suburbs, where AllYourScreens HQ is powered by Earl Gray tea and a bowl of grapes.

ABOUT THAT NETFLIX PRICE INCREASE
As I am sure you are well aware by now, Netflix announced yesterday that it is raising its subscription price for its standard and premium plans. Any Netflix price hike will bring out the less-than-reasoned hot takes, and a few people arguing that Netflix shouldn't hike prices because it has yet to create the "next Game Of Thrones."

These discussions are generally coming from people who don't understand the differences between what it takes to add new subscribers vs. the challenges of subscriber churn. It's true that high-profile, buzzy projects are a big driver in new subscriptions. But the factors that reduce subscriber churn are much more nuanced. Numerous studies have shown that modest price increases don't have a huge impact on subscriber numbers, if current subscribers remain satisfied with the service.

About a year ago, I write a piece entitled "Streaming Services And The Theory Of Perceived Value" which lays out some of the reasons why I don't think this Netflix price hike will have any long-term effect on subscriber numbers. In basic terms, subscribers will shrug off price increases as long as they feel they are getting value for their money:

The lesson from all of this is that the temptation is to look at some ideal monthly subscription fee charged by a streaming service & use that as a benchmark for a service's "value." But in reality, what a service is worth in the real world is a concept called "perceived value." This is how it's described in the business dictionary:

"A customer's opinion of a product's value to him or her. It may have little or nothing to do with the product's market price, and depends on the product's ability to satisfy his or her needs or requirements."

Media industry analysts and reporters often parrot the argument that "content is king." And while content is important, a bigger factor in the success of a media business is perceived value to the customer. How valuable is the content to the customers you're targeting? Is your user interface friendly enough that it doesn't lessen the value of your content in the eyes of frustrated users? There are a lot of factors that go into how customers perceive the value of a streaming service. And because it's all a bit squishy & difficult to quantify on a spreadsheet, it's often overlooked by industry analysts.

For instance, subscribers numbers are important. But to a certain extent, subscriber numbers are also a lagging indicator of perceived value. The customers subscribe in large BECAUSE the price matches or is lower than their perceived value of the service. It's why the cost of Amazon Prime Video is rolled into a package that includes everything from free music to free shipping. That's the customer's perceived value of the Amazon content.

I'd argue that for now Netflix's subscription price still falls below the service's perceived value for most of its subscribers. It's not just the content itself that gives their subscription value. Netflix has done a good job of creating niche shows that end resonating in pop culture. These buzzy shows would be called "water cooler" shows if we still had water coolers. And there are tens of millions of people who don't want to miss out on the shows all of their friends and co-workers are talking about.

Netflix can raise prices now because they have a relationship with their subscribers that allows them to do so. And while this is a topic for anther piece, a lot of the motivation for the company's recent wholesale revamping of its television executive ranks is the realization that in order to continue to have that relationship with their subscribers - especially the ones outside North America - Netflix needs to be create programming that will be seen as essential to customers in Egypt as it does in Erie.

CAN JUDGE JUDY OVERCOME HER BIGGEST CHALLENGE?
The news that Judge Judith Sheindlin is heading to Amazon's IMDB TV to do a new courtroom show is certainly a big deal and while it's not clear what it is going to cost Amazon Studios, it's likely no more than what they would pay for the average skipping-theaters-for-streaming feature film. I have no real sense of whether there is a big enough audience for this type of show on streaming. My biggest problem with the idea is that the most logical use of a Judge Judy series - as a way to get subscribers to visit every couple of days to see new episodes - is a lot harder to pull off when you have a UI that is so stubbornly difficult to navigate. Amazon's UI (which is where IMDB TV is most commonly found) is a mess and if there is a term for software that is designed to make assignment television near impossible, that is precisely how I would describe Amazon Instant Video. There haven't been a lot of details about the deal, so perhaps the plan is for Sheindlin to crank out regular 15-20 episodes "seasons" every few months. In that case, ease-of-discovery is somewhat less of an issue.

I'm interested to see how this all shakes out. Genres like courtroom shows have not proved to be especially suited to streaming audiences in the past. Judge Judy is an interesting experiment for Amazon and for IMDB TV.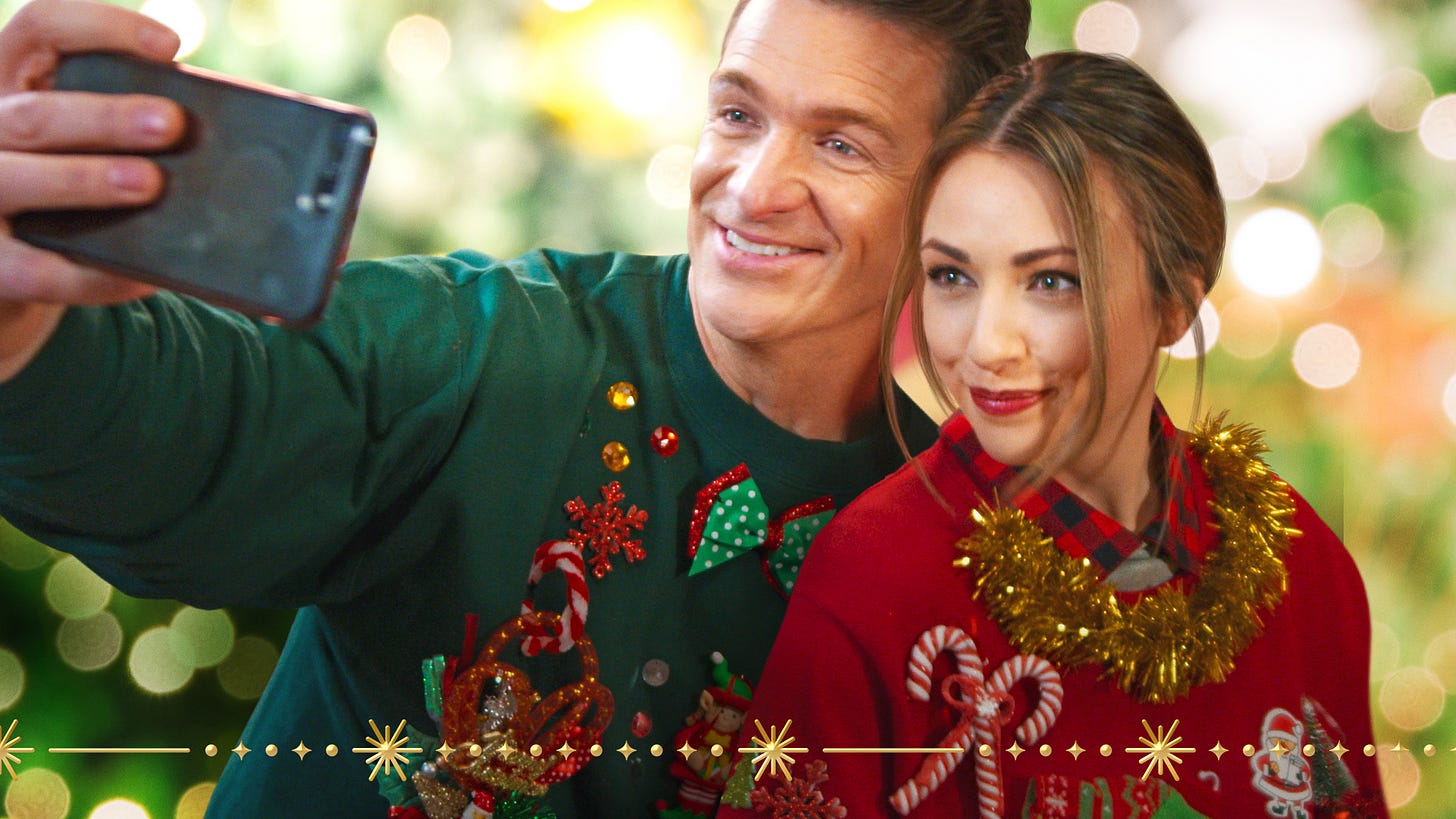 Here is a rundown of the new television programs premiering today:
1) A Crafty Christmas Romance (Lifetime)
Starring Nicole Posener and Brad Johnson, it's the story of a craft and hobby store owner who finds an old copy of "A Christmas Carol" during a holiday book drive, a discovery that sends her on a holiday journey to find the book's owner and maybe a little romance along the way.

2) A Swingin' Sesame Street Celebration: 50 Years And Counting (PBS)
Sesame Street comes to Jazz at Lincoln Center for a swinging celebration of the show's 50th anniversary. See some of your favorite feathered and furry friends like Big Bird and Elmo sing classic Sesame Street songs alongside the world-renowned Jazz at Lincoln Center Orchestra with Wynton Marsalis.

3) Bronx (Netflix)
A team of cops investigating the seedy underbelly of Marseille, France, find themselves in over their heads as they realize that some of their fellow officers may be deep in the pockets of the city's gangs, and they risk losing their jobs — or worse — unless they can set things right.

4) His House (Netflix)
After making a harrowing escape from war-torn South Sudan, a young refugee couple struggle to adjust to their new life in a small English town that has an unspeakable evil lurking beneath the surface.

5) Justin Bieber: Next Chapter (YouTube)
While Justin Bieber: Seasons gave fans an all-access look into Justin's life after he had stepped away from the spotlight for two years, Justin Bieber: Next Chapter picks up where he left off and shows viewers what Justin's day-to-day life looks like now, post-album and during this unprecedented time of uncertainty. The special will follow Bieber and touch on a variety of meaningful topics as Justin looks back at his life with his friends and collaborators from the intimacy of his own home. Topics such as his incredibly personal song and music video "Lonely," his growth from a childhood star to a mentor for young emerging artists, and reflective thought on both his personal and professional life.

6) Menendez: The Day Of The Lord (Netflix)
Menéndez is a retired priest who lives in his dark and ruinous apartment turning his back on the world. He suffers from a crisis of faith and is haunted by horrible nightmares and acts of his past that torture him. One day, he receives the visit from Sebastián, an old friend who knows Menéndez's past business. He claims his daughter is possessed by the devil and begs for Menéndez's help to exorcize her, although he's well aware of the aggressive methods the priest uses. Pushed by Sebastián's insistence and his inner conflict, Menéndez takes this case as a chance for redemption. He has a new goal in life but is she really possessed or will she suffer a senseless torture?

7) Monstrum: The History Of Zombies (PBS)
Dr. Emily Zarka takes audiences deep into the lore of the zombie throughout American history, examining zombie legends and tales to share what these creatures reveal about shifts in society, history and our deepest anxieties. The special also provides unique insight into America's dark past of slavery and foreign occupation, as well as modern-day uncertainties about pandemics and bioterrorism.

8) My Big Italian Adventure Series Premiere (HGTV)
Lorraine Bracco renovates a 200-year-old Sicilian home she purchased for just one euro.
9) Rogue City (Netflix)
Caught in the crosshairs of police corruption and Marseille's warring gangs, a loyal cop must protect his squad by taking things into his own hands.
10) Somebody Feed Phil Season Premiere (Netflix)
"Everybody Loves Raymond" creator Phil Rosenthal travels the globe to take in the local cuisine and culture of five new cities.
11) Suburra Season Three Premiere (Netflix)
The final judgement in the battle for land in an Italian seaside town is close, and the criminals are ready to play the game for the last time.

12) The Mandalorian Season Two Premiere (Disney+)
More Baby Yoda

13) The Challenge ETA Series Premiere (Amazon)
An eight-episode documentary about the Guardia Civil's fight against the Basque terroirist band ETA. A fight that lasted for half a century, until the dissolution of the band and its definitive renunciation of weapons.

14) Truth Seekers Series Premiere (Amazon)
Broadband installer by day, paranormal investigator by night, Gus is annoyed to be partnered with "noob" Elton, but comes to appreciate having someone along for the ride as they discover a spike in supernatural activity. They're soon joined by Astrid, who has ghost problems of her own, and the gang soon embark on creating a ghost-hunting YouTube channel, uncovering a terrifying conspiracy as they go.
This newsletter is called "Too Much TV" because....well, it's hard to keep track of all the new television premiering everyday. To help you prioritize your viewing, click here to see our list of more than 400 upcoming television premieres, movies and finales. You'll find listings from more than 70 networks, as well as streaming services and web shows.

I'll be back with another one Monday. If you have any feedback, send it along to Rick@AllYourScreens.com and follow me on Twitter @aysrick.