Discover more from Too Much TV Newsletter
Your Daily TV Talking Points. A free daily rundown of all the television and streaming news you need to know today.
Too Much TV: Your TV Talking Points For Monday, June 1st, 2020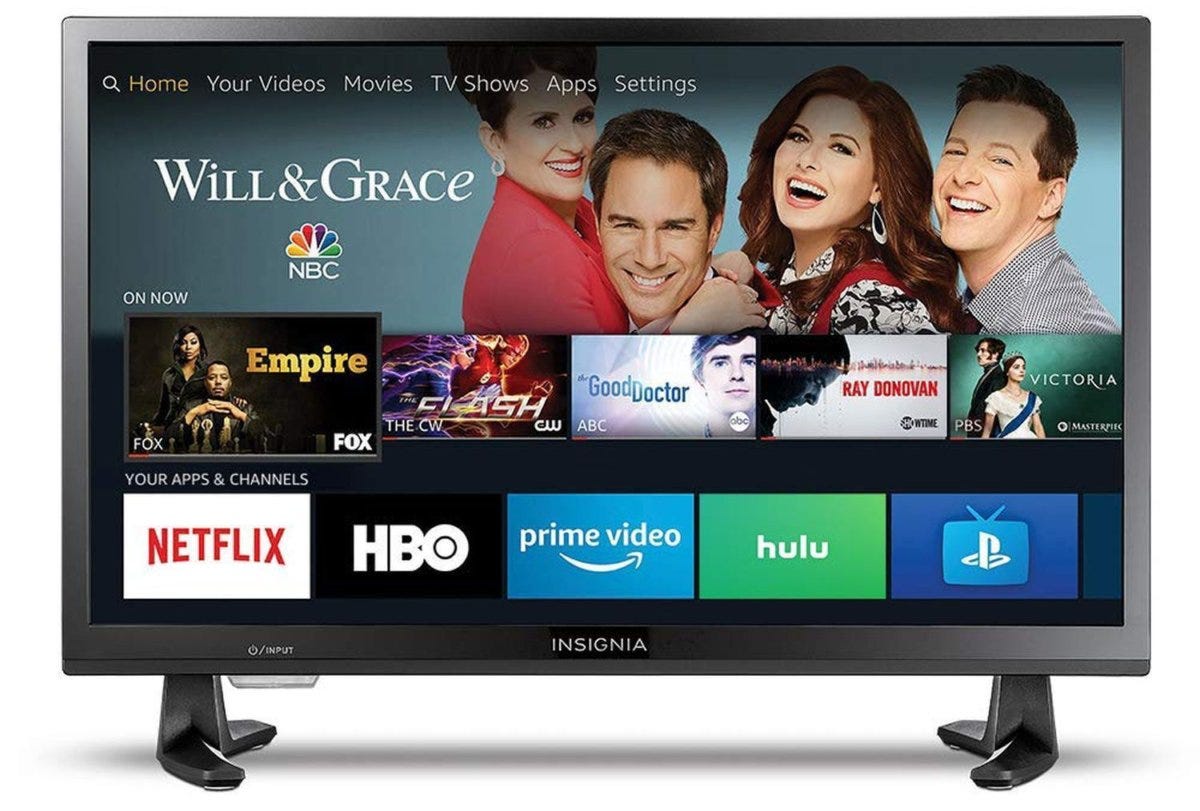 Here's everything you need to know about the world of television for Monday, June 1st, 2020. I'm writing this from the Twin Cities, where AllYourScreens HQ is powered by an impending sense of doom.

My apologies for the lateness of today's newsletter. There were some technical issues I had to work out.

THE BATTLE FOR YOUR DVR
When I looked at my Hulu DVR this morning, I noticed there were three new episodes of the NatGeo series "Wicked Tuna" from last night. Now because I have gone through this every single week of the show's season so far, I know that in reality there is only one new episode of the show that premiered on Sunday. The other two episodes are clip shows with little or no new content that the network has labeled as "new," so that they'll be recorded on the DVR of every person who is following "Wicked Tuna."

Welcome to "DVR creep," cable television's answer to auto-playing video on your favorite web site. Some networks - primarily those who air a lot of reality programming - are aggressively pushing additional programming onto your DVR when you decide to regularly record one of their hit shows.

NatGeo does it most notably with "Wicked Tuna," and History is especially aggressive with long-running shows such as "American Pickers" or "The Curse Of Oak Island." You decide you want to record only the new episodes of your favorite program, only to find your DVR clogged up with "Best of" episodes with two minutes of "unseen" footage, clip shows that center around one of the show's characters or a myriad of other ways designed to make the episode appear to have enough new elements to it that fans will tune in.

This trend has accelerated now that many reality shows are doing episodes in which cast members "watch" reruns and provide commentary. For instance, if you subscribe to the Food Network's "Restaurant Impossible" on your DVR, you'll record both that week's new episode, as well as one in which Robert Irvine and his wife watch an older episode. Along with the random clip show. Everything is labeled as new and there is no way to record just the original show episodes.

In fact, the Discovery Communications group of networks have turned this DVR creep into a near work or art. Their various networks have began bundling shows together in two-hour blocks, making it impossible to record just the episode you care about. If you've been recording the two-hour episodes of "Worst Cooks In America Celebrity Edition," you'll find the episodes are in reality 90 minutes long. They're followed by thirty-minute specials with names such as "The Ten Most Memorable Contestants," with footage drawn from previous season of the show. Those extra specials aren't listed in the programming guide and you won't even realize they are there until they've been recorded.

It's the same way with the Discovery spin-off series "Deadliest Catch: Bloodlines." Despite having heavily promoted the series (which stars a couple of fishermen from the parent series," you won't find it broken out separately in programming guides. Instead, it's bundled into a two-hour block, following an hour-long episode of "Deadliest Catch."

I haven't had any luck convincing one of the networks to discuss this issue with me. I'm assuming that they have discovered a certain percentage of people will just watch the entire block, whether they had planned to record it or not. Aside from the annoyance factor, this DVR bloat is a challenge to the people who subscribe to services such as Hulu Live TV, Sling or other virtual cable systems. The basic DVR package on a lot of those services is fairly small-often limiting subscribers to 25 hours of storage. So filling up those 25 hours with trickery and programming customers don't care about seems like a pretty bad business idea.

WWE IS LAUNCHING A FREE VERSION OF THE WWE NETWORK
The WWE Network is launching a free version of its service today, which at least in the beginning will not include advertising:

It will offer recent episodes of WWE flagships Monday Night Raw, Friday Night SmackDown and NXT. In addition, it will carry new shows like Raw Talk, which will stream every Monday night; original series like Monday Night War, Ride Along and Table for 3; some historical pay-per-view programming; and weekly highlights like Top 10 and The Best of WWE.

The thing to watch about this idea is the for at least the past year, the WWE has been trying to find a partner for its streaming service or even someone dumb enough to buy a streaming service that is 100 percent dependent on the WWE for its programming.

THE DONALD TRUMP SPEECH WE ALL DESERVE
In any other presidential administration, multiple nights of rioting nationwide would lead to the President delivering comments from the Oval Office. Comments meant to calm the fears of Americans, promise a way forward and reach out across the aisle to encourage his political opponents to join in an effort to bring the country back together. I put together a piece over the weekend laying out the televised speech we need him to give.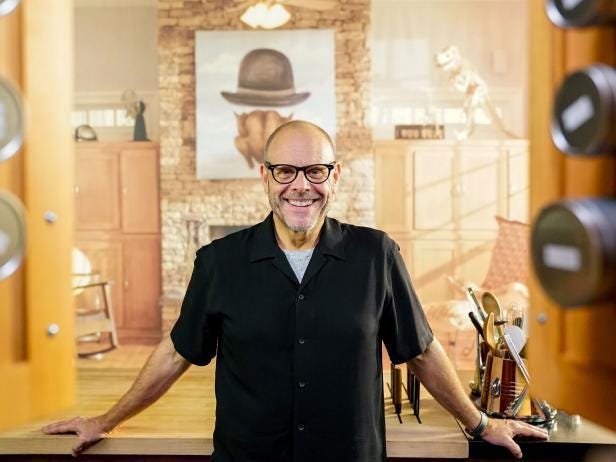 Here is a rundown of the new shows premiering today....

1) Alton & Elizabeth Cook Some Food Series Premiere (Food Network Kitchen)
The success of the Food Network's "Amy Schumer Learns To Cook" has inspired a couple of similar shows on the network's streaming-only video service. Including this one starring Alton Brown and his wife Elizabeth.

2) Below Deck Mediterranean Season Premiere (Bravo)
Voyaging around the beautiful island of Mallorca, Spain, on the 184-foot mega yacht "The Wellington," the largest in Below Deck history, the crew encounters choppy waters trying to navigate everything from heartbreaks and power struggles to challenges with maritime law. As these yachties work to conquer each charter, they struggle to set aside their differences, forcing Captain Sandy to make career-defining decisions that challenge the group in more ways than one.

3) Iconic: TLC (The CW)
Hosted by multi-platinum recording artist and actress Jordin Sparks, the special features four artists performing genre-busting covers of 90's hits and pop sensation TLC's biggest hits like never seen before. TLC and the artists will be connected by video chat to watch the incredible at-home performances, then TLC will select one of the artists to collaborate with in a final, show-stopping performance.

4) Midnight Diner Season Premiere (Netflix)
In a back alley of a busy district sits a small eatery called Meshiya, referred to by its patrons as the Midnight Diner. The little joint, which the Master runs by himself, is open only from midnight to 7:00 AM. The menu consists only of a pork miso soup set, beer, saké and shochu, but the Master's policy is to make whatever his customers request. Tonight, like every other night, a menagerie of customers flock to the Midnight Diner, where the bonds among the Master, his food and the patrons set the stage for humorous and sometimes wistful episodes of human drama that feed both the belly and the soul.

5) Royalties Series Premiere (Quibi)
A satirical take on the songwriters behind the world's biggest hits, Royalties follows the ascent of songwriting duo Sara and Pierce as they navigate the challenges of creating a great song week after week. Each episode features entertainment personalities portraying fictitious music stars, along with original songs.

6) Seachange (Acorn TV)
This 2019 reboot of the award-winning 1990s Australian drama series about flawed people and unconventional relationships features original cast members Sigrid Thornton (The Man from Snowy River, Paradise), Kerry Armstrong (Lantana, Razzle Dazzle) and John Howard (Mad Max: Fury Road, All Saints), and takes place 20  years after the final season. After the breakup of her marriage and then losing her job, Laura Gibson (Thornton) finds herself questioning her place in the world. But when she returns to the beachside paradise of Pearl Bay, she finds her estranged daughter Miranda (Cassandra Magrath) about to give birth to a baby that Laura knows nothing about. With dodgy land deals now threatening Pearl Bay and stormy weather on the way, Laura will learn that her family and her town need her as much as she needs them. 

7) The Other Way Season Premiere (TLC)
This time the American is the one giving up everything and moving across the globe to be with the person they love. Racing against a ticking clock, these Americans face the challenges of relocating internationally, overcoming major culture shocks, winning over soon-to-be foreign in-laws, and most importantly, trying to make it down the aisle.

8) Vanished In New Canaan: An ID Mystery (Investigation Discovery)
Jennifer Dulos seems to have a picture-perfect life. At 50 years old, she has built a beautiful life in affluent, safe, New Canaan, Connecticut, and keeps busy raising her five children. But when she disappears in 2019, the case quickly gains national attention and speculation. At the time of her disappearance, Jennifer is embroiled in a contentious divorce and custody battle with her estranged husband, Fotis Dulos. The investigation pivots to Fotis and his new lover as the culprits, and as more details unfurl, both are arrested. But before justice can be served, the story takes another tragic turn.

For a rundown of all the new episodes of television premiering tonight,click here.

TOO MUCH TV REALLY IS A THING
This newsletter is called "Too Much TV" because....well, it's hard to keep track of all the new television premiering everyday. To help you prioritize your viewing, click here to see our list of more than 400 upcoming television premieres, movies and finales. You'll find listings from more than 70 networks, as well as streaming services and web shows.

I'll be back with another one tomorrow. If you have any feedback, send it along toRick@AllYourScreens.comand follow me on Twitter@aysrick.